Bigg Boss 16 Day 14: The housemates, who have been singing BB anthem since the beginning of the 16th season of Bigg Boss, wake up to Salman Khan's Allah Duhai Hai on the 14th day. During this, the contestants are seen dancing fiercely. At the same time, Salman Khan's voice comes for Friday Vaar and he says that he is the owner of the house for the whole day. After this, he gives the task of giving different juices, such as boring grapes, paltu onions and arrogant carrots, to all the family members according to his choice. During the task, Gauri Nogri first calls Sreejita and feeds her greedy bottle gourd juice. At the same time, Archana then calls Soundarya and drinks juice and tells her to be greedy and says that she keeps it from the captain who becomes, so she is greedy. On the other hand, Soundarya also calls Archana and makes her drink sour pumpkin juice. At the same time, Sajid Khan gives arrogant carrot juice to Abdu. Meanwhile, Shalin surprises everyone by calling Soundarya a 'pet', 'bitter tongue' and 'boring'. Host Salman Khan also gets surprised.
Salman gives secret task to Sajid
After this Sajid is called to the confession room where Salman gives him a secret task and says that he can make Abdu his partner. At the same time, Sajid entrusts them with the task of stealing the things of some contestants. After this, both Abdu and Sajid together manage to steal Sumbul's photo, Tina's teddy bear and many other things. After this, Sajid is given a task in which he has to hide Abdu. He explains the task to his partner-in-crime. After this, Sajid lies to the rest of the contestants that Abdu messed up his suitcase and he got angry. Later, he says that Abdu is lost somewhere. After this, the entire family members look for Abdu but he is nowhere to be found in the house, after some time, Abdu surprises the family members by entering the house with Salman Khan.
Salman returns the goods by asking questions to the contestants
After this, Salman tells the contestants that Sajid has lost some of his belongings and he will be given a chance to take them back. Salman Khan speaks a dialogue to Tina and says who said this, then Tina says that Nimrit has said this and Salman tells it right. After this Salman Khan returns Tina's teddy back to her. Similarly, by asking questions, Salman Khan also returns the goods of the rest of the contestants. On the other hand, both Ankit and Priyanka are surprised to hear Soundarya's personal comment. After this, Salman Khan reminds Salman Soundarya how she got annoyed by the personal comments made on her by the rest of the contestants.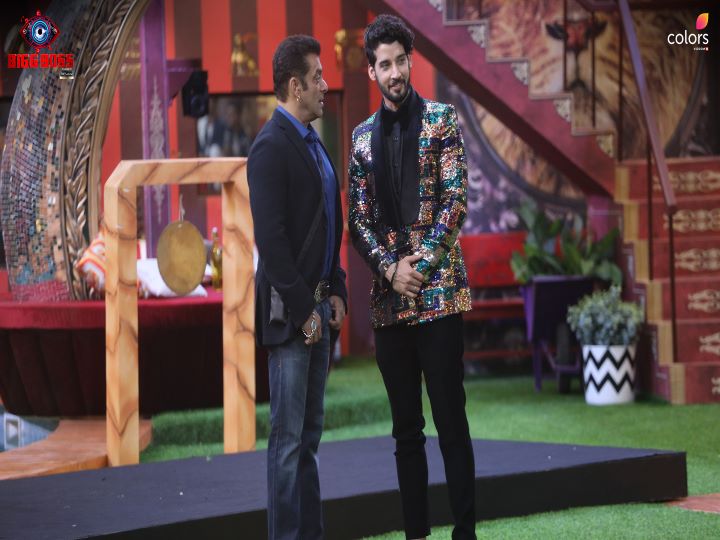 Hardy Sandhu and Parineeti Chopra have a lot of fun at home
After this Salman Khan welcomes Hardy Sandhu and Parineeti Chopra. Here Parineeti says that she is a fan of Abdu and after this Abdu sings and narrates the song. On the other hand, Hardy Sandhu says that he is a fan of MC Stan and then Stan also sings rap after that. While Parineeti calls Shaleen to dance on the song of her film. During this, Hardy and Sandhu have fun with the family by giving many tasks. During this, Archana gets the titles of drama queen and electricity.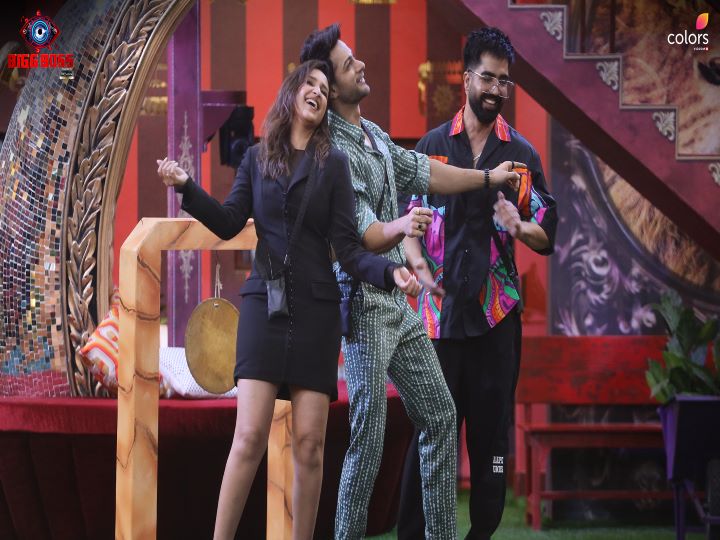 Sumbul's father tells Shaleen and Tina the truth
After this Sumbul's father appears on the stage and he explains to Sumbul that you are being used. Sumbul's father tells Shaleen a lot and says that an 18 year old girl comes to you and you make a spectacle of her in the whole house, I did not expect this from you. You should have handled her as a daughter or sister. After this he tells Tina that you provoked Shaleen and you did not explain Sumbul at all. After this he praises Gautam, Ankit and Shiva. At the same time, he also praises Archana. Due to this, he recites poetry while motivating Sumbul that he should not bow down.
Sumbul ke pita ne li Shalin aur Tina ki class, dekhiye poora gussa only on #ShukravaarKaVaar

Dekhiye #BiggBoss16 Mon-Fri raat 10 baje aur Sat-Sun raat 9.30 baje, sirf #Colors par. Anytime on @justvoot #BB16 #BiggBoss@BeingSalmanKhan pic.twitter.com/hjaJxoNUDR

— ColorsTV (@ColorsTV) October 14, 2022

Salman Khan also explains to Sumbul. Shaleen's class is going to be fiercely in the same Saturday's war. Host Salman Khan will ask Shaleen how educated he is. In fact, Shaleen had insulted the doctor called for him in the house. Salman Khan is going to tell Shaleen fiercely about this.
read this also
Robbie Coltrane Death: 'Harry Potter' fame Robbie Coltrane passed away, said goodbye to the world at the age of 72