Bigg Boss 16 Day 19 Written Update: Every day high voltage drama is going on in Bigg Boss house. After the fight with Shaleen, Tina hugs Soundarya crying. At the same time, Shalin also gets angry with how Tina has made fun of his feelings. On the other hand, Shaleen jokingly talks about the task with Stan. Here Bigg Boss calls Tina to the confession room and tells that Tina breaks down after hearing that her Pat is not feeling well and Shaleen hugs her. They then solve all their problems peacefully.
On the other hand, when Shaleen hugs Tina, Sumbul gets a little upset seeing this and she tells Stan that she is feeling very insulting. Meanwhile, Bigg Boss invites Shalin and Tina to the confession room and asks them the reason for changing their equation. During this, Bigg Boss also teases Shaleen by saying that Saturday is coming… After this, the 19th day in the house starts with Bigg Boss anthem. The householders go to the lawn and sing the anthem and after that they go about their work.
Soundarya and Nimrit said that they are playing decent double game
Priyanka looks very upset as Ankit and he are sleeping in different rooms. While MC Stan tells Abdu Rojic that he has grown up now. Meanwhile, Tina complains that Shiv is a bad captain. Here Shalin clears Shiv Thackeray that Tina needs him now because of the emotional region. And Nimrit is seen talking lying on the bed. She says that Shaleen is playing a double game.
Bigg Boss invites the family members for a chugli
Meanwhile, when all the contestants are sitting, they hear the voice of Bigg Boss and Bigg Boss says that you all bore me a lot today, why not gossip. After this, it is first considered as a confession for gossiping. Manya scoffs at Bigg Boss that Sumbul Tauqeer has feelings for Shalin. She says that whenever Tina is near Shaleen, Sumbul gets jealous. After this, Manya says that Soundarya also has feelings for both Gautam and Shalin. After this Sumbul Tauqeer goes to the confession room and gossips that Shiv Thackeray was a very bad captain in the ration work. At the same time, Archana says that Gautam applies balm on Soundarya's waist. She says that Soundarya kissed Shalin first. Archana says no one kisses me. She says I am confused about Gautam Vij and Soundarya. After this, Archana also starts asking for a grater from Bigg Boss to make kofta. On this Bigg Boss says that you have come here for gossip or shopping.


Archana and Manya won the gossip task
On the other hand, Sajid Khan goes in the confession form of Bigg Boss and says that he has become the guardian of Abdu Rojic. He says that people are playing with Abdu's feelings. He says that Abdu is in love with Nimrit. At the same time, Abdu says that there are two couples in the house, one is Gautam and Soundarya and one is Priyanka-Ankit and Tina-Shalin. Rozick also says that Tina and Shalin are fake. In the same way, all the contestants go in the form of confession and gossip accordingly. Later, Bigg Boss announces that today's gossip session was a lot of fun. At the same time, Bigg Boss also says that many of you slept with your gossip and many woke up. During this, Bigg Boss says that he liked Archana and Manya's gossip the most and thus Archana and Manya become the winners of the gossip task.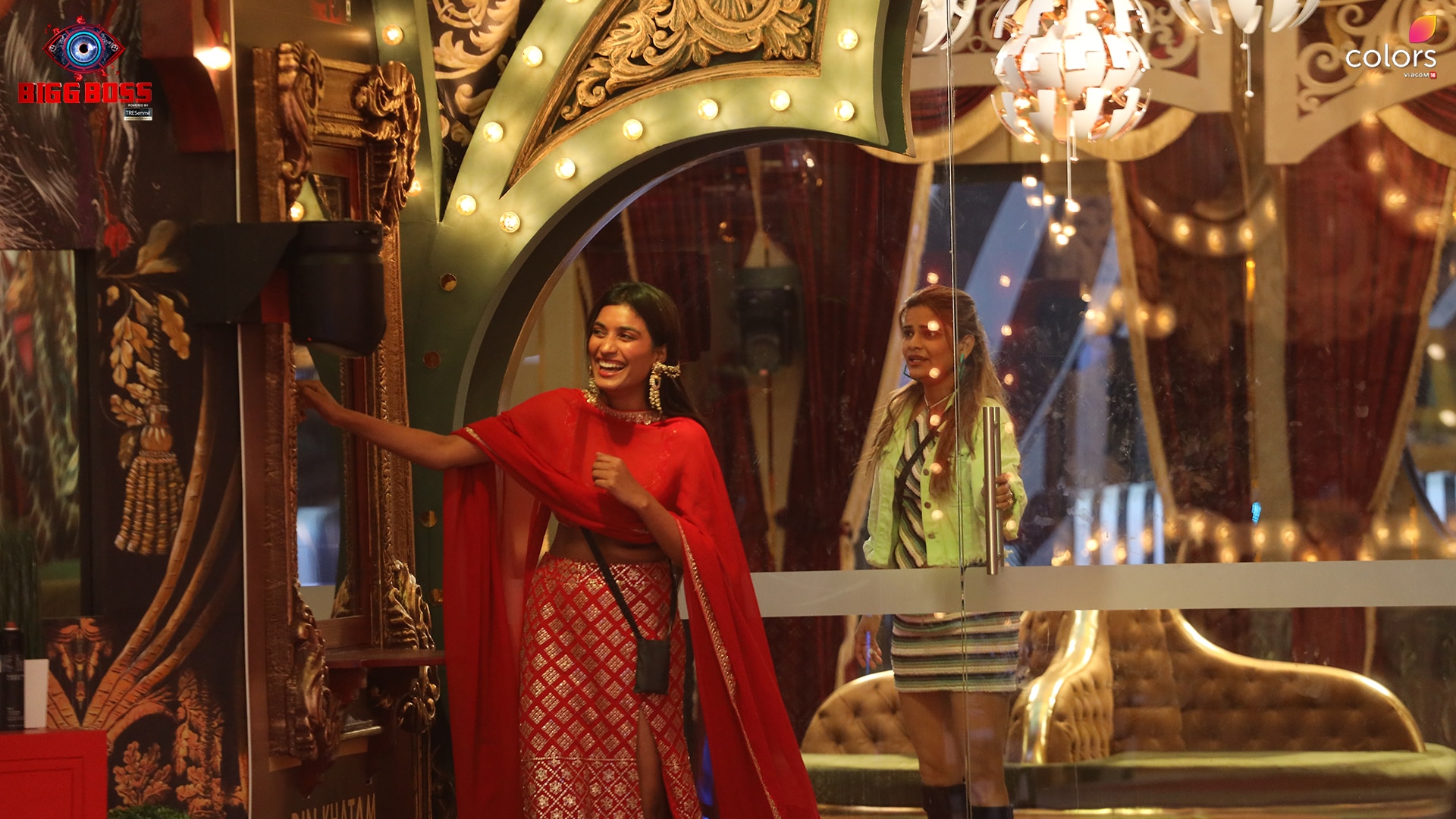 Soundarya kisses Gautam
After this, Shaleen asks Sumbul if she wants to share anything. Sumbul says on this that she does not want to talk much about this. Later, Archana, Tina and Nimrit discuss about Shiva. Tina says that Shiva is not the mastermind but he is doing dirty politics. There is a romantic chat between Gautam and Soundarya. Later Soundarya kisses him. With this, the 19th day of Bigg Boss house ends. Tomorrow Priyanka's anger will be seen on the seventh sky. On the other hand, Bigg Boss will reprimand Shiva for his bad captaincy and will also say that now he will have to use some other strategy to run power.
read this also:-Ram-Sita pair will be seen once again on screen, will be seen grand on the stage of 'Jhalak Dikhhla Jaa' Diwali