InterGlobe Enterprises, which runs India's leading airline, IndiGo, and US-based Archer Aviation, have announced plans to introduce an all-electric air taxi service in India by 2026.
The partnership, contingent on regulatory approvals, aims to address the escalating need for efficient transport solutions in India, a country grappling with severe ground travel congestion and urban pollution.
Archer Aviation, endorsed by industry giants like Boeing and United Airlines, specialises in electric vertical take-off and landing aircraft, considered the future of urban air mobility.
Archer Aviation recently secured a $142 million deal from the US Air Force in July to supply six Midnight aircraft.
In October, the company announced plans to launch an air taxi service in the UAE. Archer Aviation's shares reflected optimism, with a 1.5 per cent increase in U.S. premarket trading on Thursday.
Meanwhile, InterGlobe Aviation experienced a 0.12 per cent increase in its shares ahead of the groundbreaking announcement.
As the collaboration progresses, regulatory clearances will play a pivotal role in shaping the future of electric air taxis in India, offering a potential solution to the country's pressing urban mobility challenges.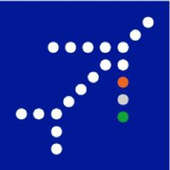 InterGlobe Enterprises, holding a nearly 38 per cent stake in IndiGo-parent InterGlobe Aviation, envisions using the e-aircraft for various purposes beyond passenger transport.
Plans include deploying them for cargo, logistics, medical, emergency, and charter services, broadening the scope of their impact on India's transportation landscape.
More about InterGlobe Aviation
InterGlobe Aviation Limited, doing business as IndiGo, is an Indian low-cost airline headquartered in Haryana, India. It is the largest airline in India by passengers carried and fleet size, with a 63.4% domestic market share as of July 2023.
It is also the largest individual Asian low cost carrier in terms of jet fleet size and passengers carried, and the largest carrier in Asia.
It carried over 300+ million passengers as of November 2022. It operates 1,900 daily flights, as of November 2023, to 117 destinations – 84 domestic and 33 international. It has its primary hub at Indira Gandhi International Airport, Delhi.
The airline was founded as a private company by Rahul Bhatia and Rakesh Gangwal in 2006. It took delivery of its first aircraft in July 2006 and commenced operations a month later.
The airline became the largest Indian carrier by passenger market share in 2012. The company went public in November 2015. Pieter Elbers is currently the company's CEO.
More about Archer Aviation
Archer Aviation is a publicly traded company headquartered in San Jose, California, which is developing electrical vertical take-off and landing (eVTOL) aircraft.
Its eVTOL aircraft are planned to transport people in and around cities in an air taxi service and are claimed to have a range of up to 100 miles (160 km) at speeds of up to 150 miles per hour (240 km/h).
United Airlines is its first major corporate partner, having ordered two hundred Archer electric aircraft.
Archer was founded on October 16, 2018, by Brett Adcock and Adam Goldstein to develop electrical vertical takeoff and landing aircraft. The company was originally started by Adcock and Goldstein and privately funded. Later, Marc Lore, a Walmart executive, also supported its launch.
Initially, Archer worked on developing aircraft with the Herbert Wertheim College of Engineering at the University of Florida; Adcock and Goldstein are both alumni.
Archer now operates a research lab on the University of Florida's campus in Gainesville, Florida, which was funded by Adcock and Goldstein. 
Details about the Air Taxi
The proposed 'Midnight' e-aircraft, capable of carrying four passengers and a pilot for up to 100 miles, is slated to begin services in Delhi, Mumbai, and Bengaluru. The companies emphasise that the electric air taxi service will be "cost-competitive" with on-road services.
A trip that typically takes 60 to 90 minutes by car in Delhi is estimated to take approximately 7 minutes in an air taxi.
The e-aircraft will have stations planted in different areas of the aforementioned cities. Mumbai is anticipated to have more than 6 stations over the city. There will be a total of 24 air taxis flying over the city sky which will be bisected in those 6 stations. Further details are to be disclosed once everything is ready to be operated.
Selected personnels and professionals will be assigned to drive the vehicle. According to reports, there will be a selection and recruitment process by the companies once all the regulations are met.