Lucid which was considered a huge competition to Tesla has failed to showcase its worth. Having huge potential, the company invited an investment from the Saudi Arabia's Public Investment Fund (PIF).
The investment is now worth $5.4 Billion and was once numbered to be in the north of $55 Billion. The company saw a 90.23% decrease in the value; presumably the biggest shakedown of recent times.
The drop in investment has a huge coincidence with the poorly performing Lucid's quarterly sales :
This week, the company reported a $630.9 Million net loss while showing a -207.74% gross margin. That margin means the cost of making Lucid's luxury vehicles exceeds the number of cars the company sells.
In the previous quarter, the company reported a net loss of about $764 million, which suggests the startup is losing $500,000 for every car it sells Insider's Nora Naughton reported.
However, Saudi is leaving no stone unturned to work this out with the company. The country welcomed its first car manufacturing facility in September, which can assemble 5,000 electric vehicles per year. Later on, the facility is expected to increase that output to 155,000.
More about the car-manufacturer, Lucid
Lucid Group, Inc. is an American manufacturer of electric luxury sports cars and grand tourers headquartered in Newark, California. Lucid vehicles are designed in California and manufactured at Lucid's factory in Arizona. The company was founded in 2007.
Since then, the company's first EV car, Lucid Air has been the light of the room. People know the  company by their singular model.
Lucid was founded in 2007 under the name Atieva by former Tesla Motors Vice President Bernard Tse, co-founder of Astoria Networks Sam Weng, and inventor Sheaupyng Lin. The company was originally focused on building electric vehicle batteries and powertrains for other vehicle manufacturers.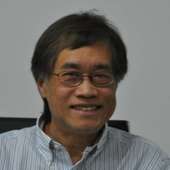 The company's CEO and CTO, Peter Rawlinson, formerly served as vice president of engineering and chief engineer of the Model S at Tesla and Vice President Derek Jenkins previously worked as head of design at the famous carmaker, Mazda.
In June 2023, Aston Martin signed an agreement with Lucid to help supply electric motors, powertrains, and battery systems for Aston Martin's upcoming range of fully electric cars. In return, Aston Martin will make cash payments and issue a 3.7% stake in its company to Lucid, worth $232 million in total. 
Is Lucid launching new cars, amid this financial chaos?
The company is focused on launching a few more flagship and ultra-premium cars like their maiden SUV, Gravity. The SUV is in line to launch by December 2023.
The car maker also wants to focus on their sedan line ups. The Lucid Blue Sapphire will be the next sedan in their series.
Alongside Blue Sapphire, Air Touring, and Air Grand Touring are the anticipated sedans in the Lucid lineup. Air Touring series will be made public in 2024.
The base model for the sedans are priced at a hefty $88,000 and the Gravity is about to be priced more than $100,000.
Gravity
Why couldn't Lucid live upto its expectations?
"We thought the disclosure was extremely disappointing," Garrett Nelson, senior equity analyst at CFRA Research, told Reuters, adding that he sees "the company facing daunting headwinds for the foreseeable future from a combination of weak demand and ongoing pricing pressures."
The carmaker, backed by Saudi Arabia's Public Investment Fund, said it produced 1,550 vehicles in the quarter ended September, down from 2,173 vehicles it made in the previous three months.
That means it now needs to make about 4,000 cars in the fourth quarter to meet its annual production target of 10,000 vehicles, a goal reiterated in August.
After struggling with supply-chain bottlenecks, Lucid in August said it had enough inventory and was not limited by its ability to manufacture. Instead, it pointed to the need to stimulate demand.
The company has cut prices of its cars by as much as $12,400 in August as part of a special offer, mirroring moves by larger rivals such as Tesla whose price war has put pressure on companies across the sector.
Electric-vehicle demand in the United States has slowed in recent quarters as persistent inflation and high interest rates force consumers to pull back on big-ticket purchases.
"The truth is that consumer demand for many new EV models isn't what it once appeared to be in terms of the robust reservation counts that were once reported," a company official said.
Lucid launched a cheaper variant of its Air Pure sedan this month starting at $77,400, but the car is still more expensive than Tesla's Model S luxury sedan, which starts at about $75,000.
In a nutshell, EV maker Lucid could not compete with the ultimate market leader, Tesla on the primary basis of price distinction. A notable EV player Tesla sells its premium sedan at $75,000 while as Lucid started selling their sedan at $77,400 (after deduction); the company failed to convince the prospective buyer as to why was Lucid worth that extra $2400.