Bigg Boss 16 Day 24 Written Update: Season 16 of Bigg Boss is becoming quite interesting now. There is something new to see in the house every day. At the same time, the 24th day of the contestant also started with the Big Boss anthem. After this, Bigg Boss called all the family members to the living area and punished Nimrit and Soundarya for speaking English in a Hindi show. After this, according to the punishment of Bigg Boss, Nimrit and Soundarya stand in the balcony and say sorry for speaking English in the Hindi show. Nimrit and Soundarya speak India, forgive us, we do not know Hindi. Hearing this, the family members laugh a lot.
Archana nominated Ghori
After this Bigg Boss announces the nomination task. This time the nomination process was a bit different. Bigg Boss had built a horror house in the house. Between the two contestants, two other contestants had to decide who to save. At the same time, after announcing the nomination task, Bigg Boss also gives the right to the captain of the house Archana that she can nominate any one member of the house. After which Archana Gori nominates Nagori directly. After this, Ghori also loses the right to nominate other members.
Gautam Vig nominated
At the same time, after the nomination task starts, Bigg Boss first calls Gautam Vig and Shaleen Bhanot and in the nomination special, a cold war is seen between Gautam Vig and Shaleen Bhanot. During this, Tina wants to save Shaleen and Nimrit wants to save Gautam. They keep requesting each other. After this Tina is adamant that she wants to nominate Gautam or they both get nominated. In the end, Nimrit has to give consent to nominate Gautam.
Nimrit Kaur nominated
After this the pair of Sajid Khan and Abdu go to the horror house, they have to decide between Ankit and Nimrit who should be saved. After this, both nominate Nimrit with mutual consent and save Ankit. On the other hand, Sajid says that Nimrit is very strong and she will not go anywhere.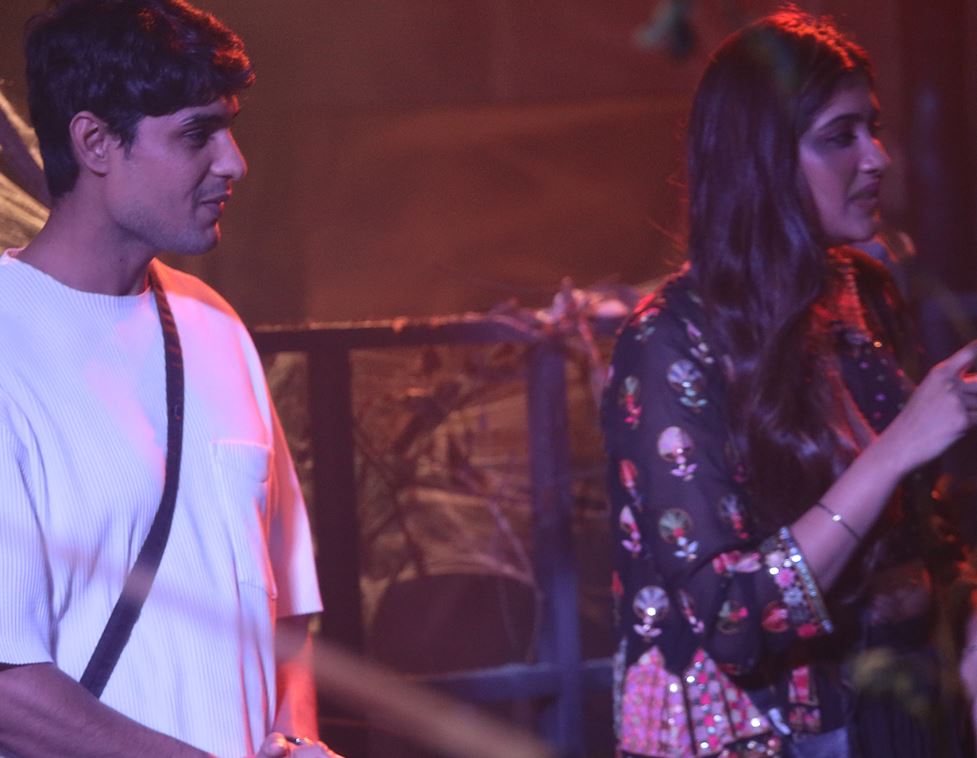 Soundarya and Shiva nominated
After this Shiv and Priyanka had to save either Soundarya Sharma and MC Stan. In which Soundarya is nominated by saving Stan. Although Priyanka wanted to save Soundarya, she is forced to save Stan as Shiva does not consent. After this, Shaleen and Soundarya had to save either Shiva and Sumbul, after which both of them save Sumbul with their consent and nominate Shiva.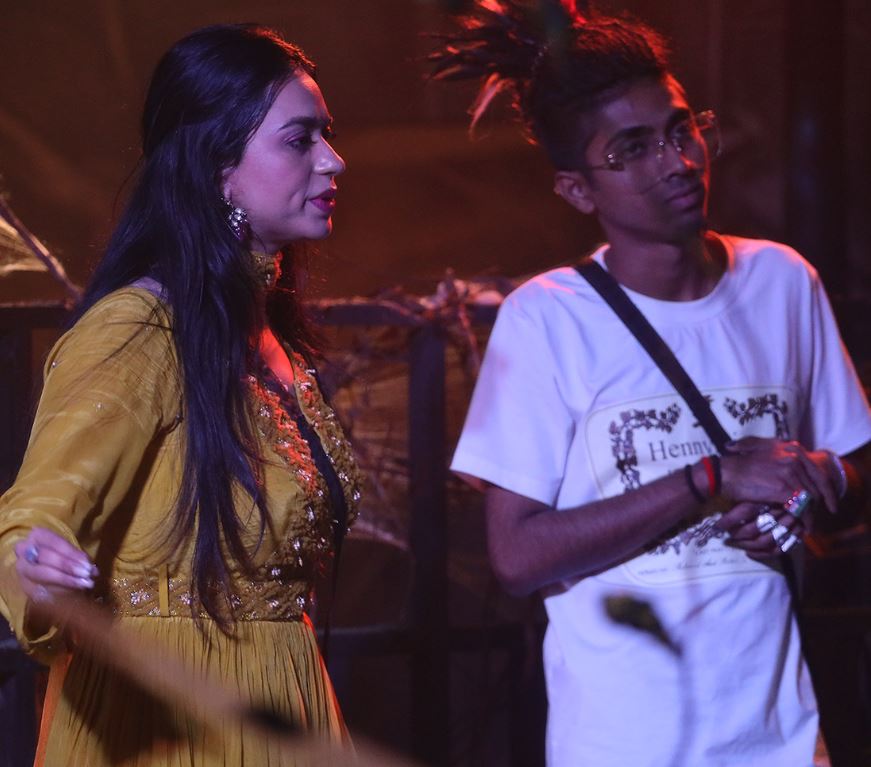 Abdu nominated for this week
Later Sumbul and Gautam Vig had to save one between Priyanka and Abdu. Both nominate Abdu with their consent. They give the reason behind this that the audience loves Abdu a lot and they may come in the nomination but they will not go anywhere. At the same time, after the nomination special is over, Abdu goes to Sajid Khan and tells that Priyanka has told him that he is not playing well and very soon he also gets influenced. He also says that Priyanka is now his 'enemy' and so is Sumbul.
Tina Dutta nominated for this week
MC Stan and Ankit had to save one between Sajid and Tina Dutta. During this, Sajid is seen having a lot of fun. Tina tries to keep her points but Sajid does not let Tina speak. Tina says that I expect Ankit to take a fair decision. But Ankit and Stan nominate Tina only and Sajid is saved. With this the nomination process is completed and Ghori, Gautam Nimrit, Shiva, Abdu, Soundarya and Tina are nominated to be evicted from the house.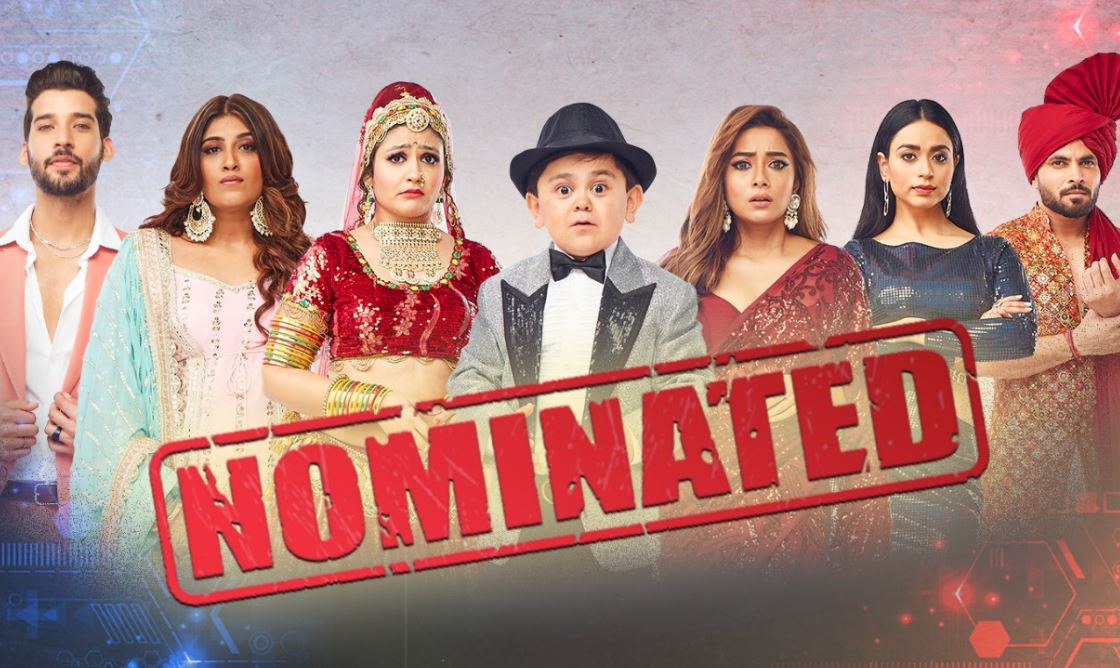 Abdu got upset after being nominated
After being nominated here, Abdu gets very upset. They also get very angry. After which Sajid says that Abdu is new here. He is seeing the real faces of the people. Abdu says I am sure some people are not good. Sumbul and Priyanka are not there at all. Now Priyanka is my enemy more than anyone. Maybe I'm leaving. After which Stan says that you are not going anywhere and he hugs Abdu. Sajid tells Abdu that you will fly like a butterfly. People like you because you are positive. You have become the love of people because you are a lovely person. But Abdu looks quite disturbed. With this the 24th day ends. On the 25th day, there will be a lot of fight between Gautam Vig and Nimrit and the equation of many more relationships will be seen changing.
read this also:-Thank God Review: Ajay Devgan-Siddharth Malhotra's 'Thank God' calculates sin and virtue