Nisha Noor Tragic Life: Today, there is talk of an actress of the 80s whose life was no less than a tragedy. Yes, we are talking about the famous name of South Cinema, Nisha Noor, who is no longer with us. Nisha may not have done lead roles in films, but due to her beauty, Nisha had made a lot of headlines. Let us tell you that Nisha had worked with even the famous actor Kamal Haasan of her era. Born on 18 September 1962 in Nagoor near Nagapattinam, Tamil Nadu, Nisha made her debut in Tamil films with the 1980 film Mangala Nayagi.
Nisha worked in about 12 Tamil and 5 Malayalam films in her film career. Let us tell you that in the famous films of Nisha, there was 'Tik Tik Tik' which came in 1981 which became a super hit. However, soon Nisha's life was about to turn into a tragedy.
Nisha gradually stopped getting work in films and it is said that she was also exploited a lot in the industry. Meanwhile, a person had pushed him into the quagmire of prostitution. Nisha Noor also threw herself into the prostitution trade to extinguish the fire of her stomach and not work.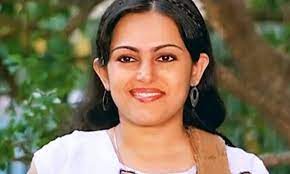 The result of this was that the actress got a terrible disease like AIDS. According to media reports, Nisha was found begging outside a dargah in the last phase of her life. It is said that insects had fallen in his body and it became difficult to identify him. Nisha passed away in the year 2007.
Chitrangada Singh was married before coming to films, divorced in 13 years!