Kareena Kapoor Son Jeh Viral Pic Twitter Reactions : A family photo of Bollywood star Kareena Kapoor Khan has rocked social media. In the midst of Diwali celebrations, the actress shared family photos on her Instagram account. Seeing the actions of Kareena's younger son Jeh in a picture, the fans on social media burst into laughter. This picture of Jeh is becoming fiercely viral on social media. Users are making funny comments.
Kareena Kapoor Khan celebrated the festival of Diwali with pomp. The actress wore a red color suit during this time, while Saif Ali Khan and his two little princes Taimur and Jeh were seen in black color kurta-pajamas.
The actress also shared some family photos on Instagram, but everyone's eyes were on Jeh's antics. In this photo, Jeh is seen crying and lying on the ground. Seeing these actions of the little Nawab, users are making funny comments that even the children of celebrities do such acts.
Users gave amazing reactions on this picture of Jeh. One user has written, this is the real firecracker of Diwali, while another wrote, 'After marriage this is the story of every couple.
Another user wrote, 'Oh my God, their children also do such things?' Seeing this picture of Kareena's son, most middle class users are seeing their belonging in it.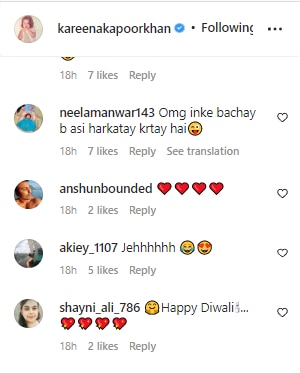 Another user has written, 'It is normal that he is crying. The children of our right-handers make a spectacle. This is normal.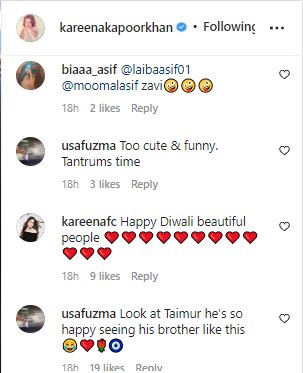 Kareena gave birth to Jeh Ali Khan on 21 February 2021. Kareena affectionately calls Jeh as Tim. In the picture, Kareena's elder son Taimur is seen smiling at the antics of the younger brother.


Also read- Aila Bhatt, who herself became a mother, wished mother Soni Razdan on her birthday in a special way, said- 'I felt deeply now…'