Manu Chopra has the Big Tech giants singing his name because of his brilliance by creating an AI modelled company called Karya.
"Every year, big tech companies spend billions of dollars collecting training data for their AI" and machine learning models, said Manu Chopra, the 27-year-old Stanford-educated computer engineer behind the startup, told Bloomberg in an interview.
If cheap wages are an industry failure, Silicon valley has to take some blame for that. For years, tech companies have outsourced tasks like data labelling and content moderation to cheaper contractors overseas.
But now, some of Silicon Valley's most famous names are turning to Karya to address one of the biggest tasks for their AI detailed products: finding high-quality data to build tools that can better serve billions of potential non-English speaking users, to remove the language barrier.
These collaborations could be the face of a powerful shift in the history of the data industry and Silicon Valley's relationship with data providers.
About Manu Chopra and his company, Karya
For Manu Chopra, the goal isn't just to improve the supply of data but to fight poverty. He grew up in an impoverished neighbourhood called Shakur Basti in West Delhi. He won a scholarship to study in an ivy league school where he was bullied because his classmates said he "smelled poor."
He made it to Stanford to study computer science but realised he disliked the "how you make a billion dollars" mindset he encountered there.
After graduating in 2017, he began working on his long-held interest: using technology to tackle poverty. "It takes a mere $1,500 in savings to make an Indian eligible to enter the middle class," Chopra said. "But the impoverished can take 200 years to reach that level of savings."
Manu Chopra. Bloomberg
About Karya
Karya, a social impact startup headquartered in Bangalore and supported by grants, is able to broaden the pool of languages represented in part by specifically targeting workers in rural areas who might not otherwise be contracted for such tasks.
The company was founded in 2021, before the rise of ChatGPT, but this year's frenzy around generative AI has only added to tech companies' insatiable demand for data.
Karya's app can work without internet access and it provides voice support for those with limited literacy.
In India, over 32,000 crowdsourced workers have logged into the app, completing 40 million paid digital tasks such as image recognition, contour alignments, video annotation and speech annotation. The biggest democracy in the world alone is anticipated to have nearly one million data annotation workers by 2030, according to Nasscom.
Although small, Karya already has a list of high-profile clients including Microsoft, MIT, and Stanford. In February, it began work on a new project for the Bill and Melinda Gates Foundation to build voice datasets in five languages spoken by some 1 billion Indians—Marathi, Telugu, Hindi, Bengali, and Malayalam.
The end goal is to build a chatbot that can answer rural Indians' questions, in their native languages and dialects, about health care, agriculture, sanitation, banking, and career development. This technology (think of it as a ChatGPT for poverty eradication) could help share the knowledge needed to improve quality of life across vast swaths of the subcontinent.
Can AI help eradicate India's poverty issue?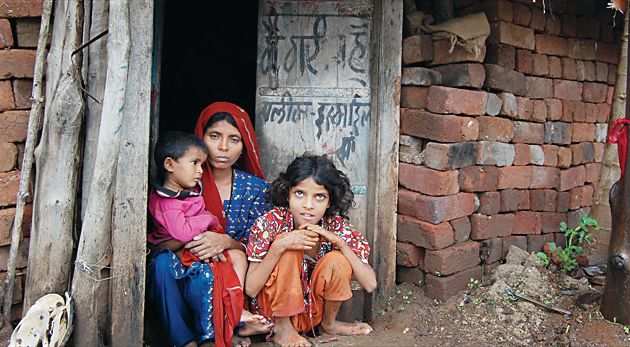 "India is the first non-Western country we are doing this in, and we are testing Bard in nine Indian languages," said Manish Gupta, head of Google Research in India, referring to the company's AI chatbot. "Over 70 Indian languages spoken by over a million people each had zero digital corpus. The problem is so stark."
Artificial Intelligence (AI) could help humanity achieve the ambitious goal of eradicating extreme poverty. The United Nations (UN) General Assembly, in its declaration Transforming Our World: The 2030 Agenda for Sustainable Development, boldly proclaimed the aspirations of the nations of the world to "end poverty in all its forms everywhere."
CREDIT: THINKSTOCK
No Poverty is the first of the 17 UN Sustainable Developmental Goals(SDGs). However, humanity is not on track to accomplish this ambitious goal; the COVID-19 pandemic has increased joblessness and economic disruption pushing additional millions into extreme poverty and rolling back the gains in poverty alleviation over the past three decades.
This paper briefly explores the theoretics of poverty, recent trends in management education, and emerging innovations in AI. It provides some examples of AI implementation in the agriculture sector and draws inferences from these diverse but coalescing transformations in AI, management education, and sustainable development.
AI can help to identify the region's most in need of help. Through improving farming lands and agriculture, increasing education and helping inhabitants learning new skills to support communities, AI can also help with aid distribution in poorer and war-torn areas, or where natural disasters have caused devastation.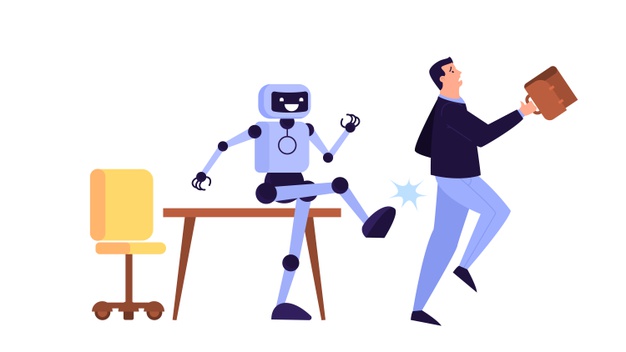 What AI can do is increase everybody's day-to-day income by making everybody self sufficient. Apart from that, it is really difficult for AI to create jobs.
Conclusion
India needs more companies like Karya to make a significant impact in the positive side of AI's world. For decades the west has dominated innovation, but with Karya and its demand, India now is second to none.
Alongside Karya there are many such AI based innovation by the next generation India who cannot wait to take on the world. The future is certainly AI and Data eccentric the soon we get a hold of it the longer we can dominate the world.