India's Dhordo village has found its way into the list of 54 best tourism villages announced by the World Tourism Organization on Thursday. Situated in Gujarat, Dhordo hosted the first Tourism Working Group Meeting of the G20 held under India's presidency of the influential grouping. This distinction celebrates villages that excel in nurturing rural regions while preserving landscapes cultural diversities, local values and culinary traditions.
Shutterstock.com
As Dhordo village in Gujarat made it to the World Tourism Organisation's best villages list, Prime Minister Narendra Modi on Friday said the honour showcases the potential of Indian tourism. The Prime Minister shared pictures of his visits to the Kutch village on X and asked people to do the same saying this will inspire people to visit the place. "Absolutely thrilled to see Dhordo in Kutch being celebrated for its rich cultural heritage and natural beauty. This honour not only showcases the potential of Indian tourism but also the dedication of the people of Kutch in particular. May Dhordo continue to shine and attract visitors from around the world," Mr. Prime Minister said.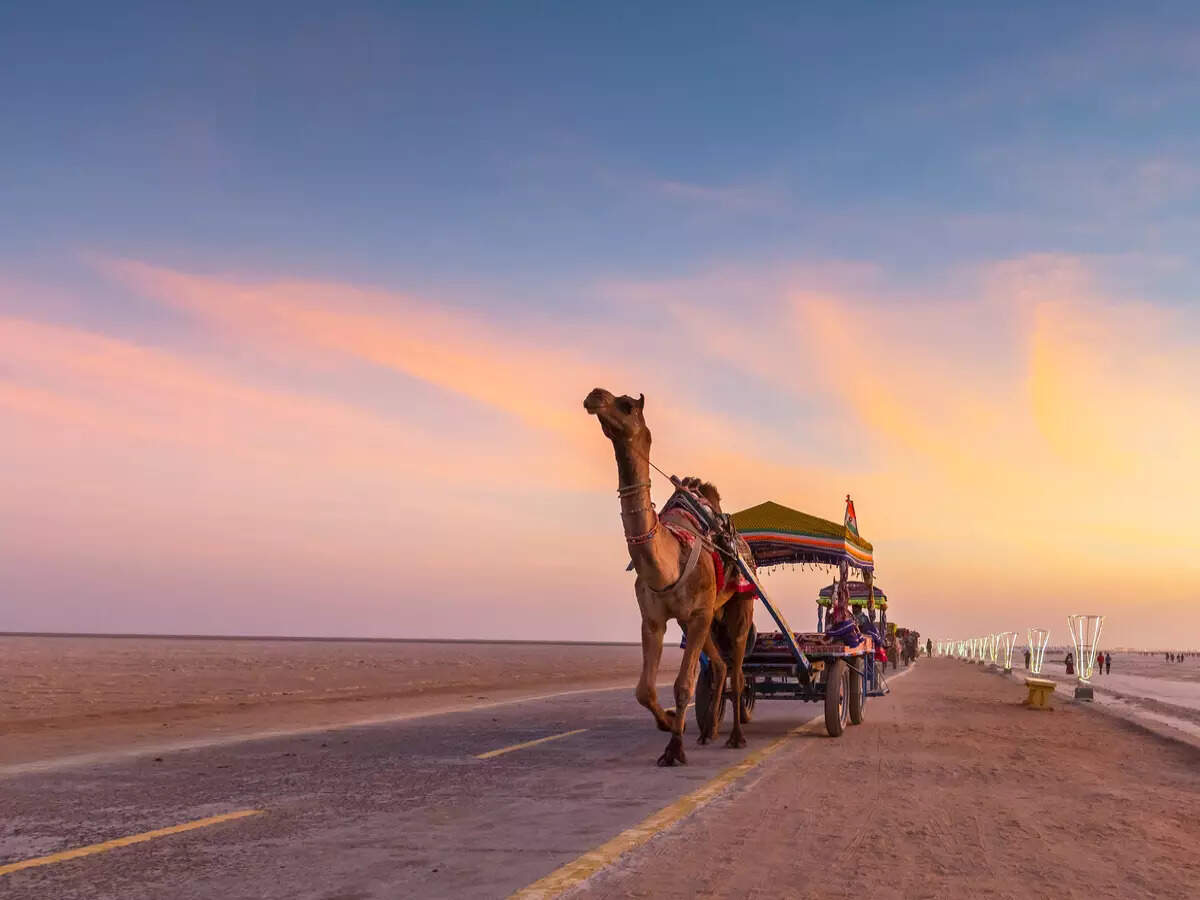 Credit: iStock
About UNWTO's list of Best Tourism Villages
The World Tourism Organization (UNWTO) announced its list of Best Tourism Villages 2023. The accolade recognises villages that are leading the way in nurturing rural areas and preserving landscapes, cultural diversity, local values, and culinary traditions, the world body said in a statement issued on its official website.
"Launched in 2021, the Best Tourism Villages by UNWTO initiative is part of the UNWTO Tourism for Rural Development Programme. The programme works to foster development and inclusion in rural areas, combat depopulation, advance innovation and value chain integration through tourism and encourage sustainable practices," the statement said.
In this third edition, 54 villages from all regions were selected from almost 260 applications, the Madrid-based organisation said. A further 20 villages have joined the Upgrade Programme, and all 74 villages are now part of the UNWTO Best Tourism Villages Network. India's Madla village is part of the Upgrade Programme. The villages were named during the UNWTO General Assembly, taking place this week in Samarkand, Uzbekistan, from October 16 to 20. "Tourism can be a powerful force for inclusivity, empowering local communities and distributing benefits across regions," UNWTO Secretary-General Zurab Pololikashvili was quoted as saying in the statement.
"This initiative acknowledges villages that have harnessed tourism as a catalyst for their development and well-being." Villages participating in this initiative are evaluated under nine critical areas including natural and cultural resources, promotion and preservation of cultural resources, economic stability, social stability, environmental stability, tourism development, government and prioritisation of tourism, infrastructure and connectivity, and health, safety and security.
In addition to Dhordo, some of the other villages that have featured in the list include Barrancas in Chile, Biei in Japan, Cantavieja in Spain, Dahshour in Egypt, Dongbaek in the Republic of Korea, Douma in Lebanon, Ericeira in Portugal and Filandia in Colombia, according to the statement.
Lastly, the "Best Tourism Village Network" acts as a platform for sharing experiences, best practises, learning and ocean of opportunities among its members. Contributions from the experts and the locals are whole-heartedly welcomed and private sector engaged in promotion of tourism act as a catalyst much needed rural development.