Mukesh Ambani, Asia's richest person might have a hurdle to jump to achieve his ideal future of passing the baton to his children, i.e next generation of Reliance Industries. A vote against this resolution is warranted as Anant Ambani's limited leadership/board experience of around six years raises concerns over his potential contribution to the board, Institutional Shareholder Services (ISS) shared on October 12 note, which they shared with Bloomberg. 28 year old Anant faces a tough time to take over his family business. His siblings, Akash and Isha Ambani (both 31 year olds) have already taken up their share of family business. Akash handles JIO and associated services whereas Isha takes care of Reliance's retail arm. But, Anant is facing opposition from proxy firms for his induction as a Board Member. These firms include Mumbai-based Institutional Investor Advisory Services India Ltd (IiAS) and International proxy firm Institutional Shareholder Services (ISS).
Will Anant miss out on the baton, which his other siblings had already received?
What are Proxy/Advisory Firms?
Proxy or Advisory Firms are independent firms which work for the betterment of the individual and minority shareholders and institutional investors. Basically, they help people understand their rights as an investor or shareholder and work effectively to exercise those rights. Their importance goes beyond papers. Since, they work for the shareholders and investors, it's their duty to inform the shareholders and investors about any kind of voting especially in listed companies. "Our idea is to educate investors in such a manner that they can protect their rights. This begins by giving them our opinion on the resolutions so that information is sufficient for them to make informed decisions," said J N Gupta, Co-founder and Managing Director, Stakeholders Empowerment Services (SES).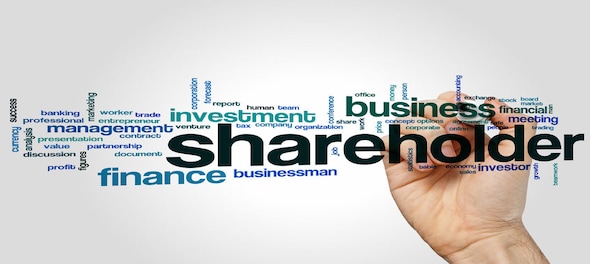 Mukesh Ambani's Ideal Future
In a recent annual general meeting, Ambani announced the appointment of his three children, Isha, Akash, and Anant, to the board of the group as non-executive directors, contingent on shareholders' approval. Ambani expressed his commitment to mentor his children, enabling them to provide collective leadership, while he continues to serve as Chairman and Managing Director for the next five years. During this period senior Ambani remains optimistic of grooming his children to transform Reliance into green energy and digital giants. In a close meeting, Ambani revealed that his children will not take any salaries from the company but only the fees for attending Annual General Meetings (AGMs).
ISS and IIAS' real concerns
ISS's recommendations echo alongside Mumbai's Institutional Investor Advisory Services (IIAS) which in a report revealed that Anant Ambani at 28 years of age cannot be voted by the Board because of it does not "align with their voting guidelines". Their major concerns remain Anant's age as they cannot vote in a member who is younger than 30 years of age. His siblings have received the baton after turning 30 years of age and less than 10 years of professional experience. In a reverse scenario IIAS have advised that his siblings Akash and Isha are a better fit and would potentially contribute more to the board. In September, RIL informed the stock exchanges of a postal ballot notice seeking approval of members of the company, by way of remote e-voting for the appointments of Isha, Akash and Anant as non-executive directors of the company. The e-voting process ends on October 26 and results are expected to be announced by 30th October, 2023.
GETTY IMAGES
Reliance's replies
Reliance refrained from responding to the reports claimed from Bloomberg but told the proxy firms that Anant has "the relevant experience and maturity to add value to the board deliberations". Reliance have claimed that he has enough experience because of his participation in the business and learnings received from his family members.
Another international proxy firm, Glass Lewis, is in favour of Anant's appointment. "We do not single out Anant Ambani with his other siblings based on experience", Decky Windarto, Glass Lewis' director of Asia-Pacific Research said in an emailed response. They further added, "We noted the other two siblings are only three years older to Anant, with similar profession experience. The recommendations from the proxy firms also influences the conglomerate of investors which now includes big names like Google and Meta as their primary investors. While the Reliance shares have dipped a little bit in the last few weeks, one has to ponder; when does Anant gets his seat at the table and what really is the future of Reliance Industries?