Raymond Group confirmed that it is acquiring 59.25 percent stake in Auto and Aerospace player Maini Precision Products Limited (MPPL) for Rs 682 crore, funded by a mix of debt and internal accruals.
The pro-forma consolidated revenue of Newco as of FY23 are Rs 1600 crore with an EBIDTA at Rs 220 crore. Gautam Maini, the founder of MPPL will lead the consolidated Engineering business. The consolidated business caters to the top Global OEMs and Tier 1 manufacturers across aerospace, defense, auto and industrial businesses, the company said.
"This acquisition will catapult the growth of our Engineering business and will open new vistas to us for our foray into rapidly growing segments like Aerospace, Defense, EV. These are growing sectors with visible momentum presenting us with ample opportunities to leverage," said Gautam Hari Singhania, Chairman & Managing Director, Raymond.
More about Raymond's acquisition 
This transaction is expected to be completed by FY24, subject to approvals. MPPL will then be consolidated with JK Files and Ring Plus Aqua to form 'Newco'. Raymond will hold a majority stake of 66.3 per cent in Newco.
The companies under the 'Newco' umbrella will be its key to achieving that. The management targets to grow this business at over 20 per cent per annum in the next four years.
Gautam Maini, founder of MPPL, said, "This strategic merger represents the harmonious integration of our diverse strengths, thus creating a platform for synergistic collaboration. Leveraging our core competencies, this partnership will usher in myriad opportunities for rapid growth and expansion, affording us a competitive edge in both international and domestic markets."
More details about the deal have not been announced as of now but are anticipated to be out as soon as in 2024, as the deal is finalised.
Mr. Gautam Maini, Managing Director, Maini Precision Products.
Raymond's plans in Aerospace and EV industry
Raymond, very well known for its dominance in Cloth and Apparel industry has decided to switch gears and venture in undoubtedly the most trending industry of Electric Vehicles.
The company is well aware of the competition this space possesses with the likes of Mahindra and Tata in EV industry. However, there aren't any notable members in the aerospace industry from India. Richard Branson was the last well known billionaire to invest in this industry in the world.
Even though the aerospace industry is empty in India, the amount of potential it has is second to none. Certain citizens in India who are desperate to travel and are eager to travel to outer-space might just be in luck.
Gautam Singhania led Raymond Group wants to be India's firs well known and well established Aerospace companies. They remain of achieving this feat within just half-a-decade when their operations start.
According to reports, Raymond wishes to collaborate with either of the big Indian EV giants to roll out their what would be premium vehicles. The announcement to this would line up in late 2026.
The main motivation behind this move from both the companies was to achieve the 'Make In India' success label.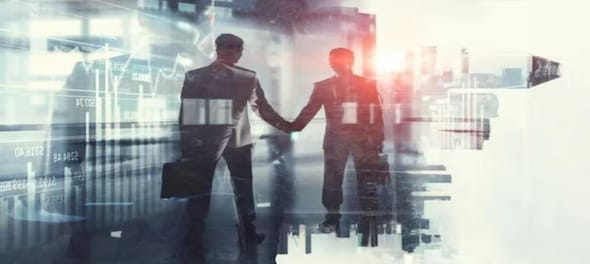 The details about their defence deal is still under the wraps and is anticipated to come out in latter of 2024. The primary consumer of their defence deal will be off-shore companies and the Indian Defence Units.
Conclusion
The announcement saw the Raymond's share price surge by 3%.
The country-men have been quite astonished with the announcement as this was definitely out of syllabus. Aerospace is one such industry which hasn't lived upto its potential in India. The company said this acquisition will further strengthen Raymond's existing engineering business with a complementing business that has presence in the sunrise sectors of Aerospace, Electric Vehicles (EV) and Defense.
Can India expect for Raymond to create a phenomenon or will it end up becoming a failed move?