OpenAI, the parent creator of ChatGPT, announced on Friday (local time) that it had sacked Sam Altman as the CEO and co-founder of the company as the "board lost confidence in his ability to lead".
Hours later, Altman's colleague and co-founder Greg Brockman announced his sudden resignation, taking everyone across the tech world aback.
In a statement, OpenAI said that Altman's "departure follows a deliberative review process by the board, which concluded that he was not consistently candid in his communications with the board, hindering its ability to exercise its responsibilities".
OpenAI said the board was "grateful for Sam's many contributions to the founding and growth of OpenAI". "At the same time, we believe new leadership is necessary as we move forward," it added.
Why did OpenAI allow to happen this? Altman and Brockman have been their most stellar personalities
Sam Altman for OpenAI is what Steve Jobs is to Apple. The world of Artificial Intelligence has been overtly-stunned after hearing this shockwave.
"Mr Altman's departure follows a deliberative review process by the board, which concluded that he was not consistently candid in his communications with the board, hindering its ability to exercise its responsibilities. The board no longer has confidence in his ability to continue leading OpenAI."
As far as corporate announcements go, this is quite blunt and brutal, hinting that something nasty has happened with OpenAI. Either Altman did something that the OpenAI board believes is indefensible or there has been a clash of ideologies between him and the board.
Beyond the facts there is buzz. And it suggests that Altman has been fired by Open AI board because of disagreement on two matters: Safety and profit (or rather his insistence on profit).
Kara Swisher, the well-sourced Silicon Valley journalist, tweeted as much. She said, "As I understand it, it was a "misalignment" of the profit versus nonprofit adherents at the company. The developer day was an issue."
More about Mira Murati; OpenAI's interim boss
Mira Murati is the new interim Chief Executive Officer (CEO) of OpenAI after the ChatGPT maker's board said on Friday that it had fired CEO and co-founder Sam Altman. She previously managed the Chief Technology Officer (CTO) of the company.
In a statement, the company said that Murati is uniquely qualified for the role and it "anticipates a seamless transition while it conducts a formal search for a permanent CEO."
Mira Murati, 34, was born inAlbania. Murati is a mechanical engineer by training who built a hybrid race car as an undergraduate student at Dartmouth College, according to a report in the New York Times. In her early days, Murati  worked as an intern in Goldman Sachs and then moved to Zodiac Aerospace.
She joined OpenAI in 2018 after a stint at Tesla where she played a key role in the development of the Model X car. She also worked in a start up called Leap Motion that developed a computing system to track hand and finger motions. OpenAI promoted her to the role of CTO last year.
According to OpenAI's description, "A member of OpenAI's leadership team for five years, Mira has played a critical role in OpenAI's evolution into a global AI leader." She brings a unique skill set, understanding of the company's values, operations, and business, and already leads the company's research, product, and safety functions, it said.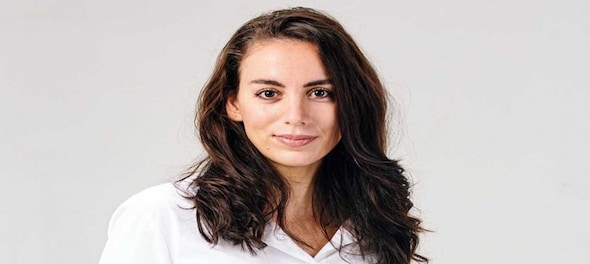 Murati said she was "honored and humbled" to step into the leadership role at the company, according to a memo she sent to staff reviewed by news agency Bloomberg.
Founders and CEO of companies getting fired; have we witnessed this before?
Steve Jobs for Apple, Sam Altman for OpenAI, Elon Musk for PayPal, Jack Dorsey for Twitter, Travis Kalanik for Uber, Ashneer Grover for BharatPe, and Bansal Brothers for Flipkart, ; what do all of these brilliant minds have in common? They have founded their companies and later on were sacked from the board due to some disagreements.
Firing the founder from the company is similar to abandoning a kid from their father. The industry has a 65% rate of the founders being sacked from their own footings. Why does it happen so often though?
When an individual drives his company from all the odds and makes it what it is, his decisive judgement takes a hit. The person starts to think he is the God. This affects the company and millions of people connected with it.
When the concentration of power gradually is centred with the Board of Members the reality starts to kick in. Thats when most of the CEOs realise what has really struck them.
This has been a tech saga which has been going on ever since. Steve Jobs was the only notable CEO to come back and do wonders for his company whereas most of the others went on to achieving further more in life.