Ahead of the Madhya Pradesh Assembly Elections in 2023, the parched, drought-prone landscape of Bundelkhand has become the site of a glittering promise – that of diamonds buried deep under its dusty soil.
This tantalizing prospect has fueled the dreams and campaign promises of political parties, who believe diamond mining could transform this impoverished region. The BJP and Congress are both vowing to bring back mining to villages like Sagouriya if elected, selling the allure of riches. However, the actual story of diamond mining in Bundelkhand has been one of stops and starts, abandoned projects, unmet expectations and elusive fortunes. While diamond mining retains an enduring appeal in Bundelkhand, the reality on the ground is far more complex than election rhetoric acknowledges.
Rio Tinto Arrives, Hope Blooms
In 2004, the BJP government granted Australian mining giant Rio Tinto a prospecting license in the Bunder region of Chhatarpur district after the company claimed it had discovered diamonds worth Rs 20,520 crore. Between 2004-2016, Rio Tinto operated in the area, adopting 15 villages near the proposed Bunder mine site. The company installed solar pumps in villages like Sagouriya, improving long-standing water access issues.
Many believed Bundelkhand was on the cusp of becoming a major diamond hub, with Rio Tinto predicting it would invest Rs 2,200 crore in the Bunder mine. The project was expected to place Madhya Pradesh among the top 10 diamond producing regions globally. Rio Tinto's presence brought jobs – employing over 350 people by 2010, mostly locals. For villages like Manki, mining meant hopes for water for irrigation and new employment opportunities.
Controversy Follows
However, Rio Tinto's tenure was mired in controversy. Environmental groups alleged over 4.9 lakh trees were felled for prospecting work, impacting wildlife habitats. Securing approvals was challenging, with the Forest Advisory Committee raising concerns over ecological impact.
By 2016, Rio Tinto shut down Bunder operations, only holding a prospecting license after 12 years of work. The promised jobs and prosperity never fully materialized in Bundelkhand's villages. Rio Tinto's abrupt exit left many feeling betrayed.
Political Promises and Local Dreams
After Rio Tinto's exit, aspirations for diamond mining persist in Bundelkhand. Ahead of Madhya Pradesh's 2023 elections, both BJP and Congress have promised to bring Rio Tinto back to Sagouriya, ignoring past problems. Locals continue hoping mining will uplift the region.
The allure is understandable – Panna district locals believe diamonds could end endemic poverty. Mining offers a drought-proof livelihood. However, these hopes overlook the unfulfilled expectations that accompanied Rio Tinto's work. Environmental damage and loss of livelihoods post-exit also go unaddressed.
Beyond the Dream, The Reality
While diamond mining retains an enduring appeal in Bundelkhand, the reality is more complex. Rio Tinto likely withdrew due to insufficient diamond deposits, tough clearances and lack of government support.
Sustainable solutions to Bundelkhand's issues require balancing economic needs and ecological impact. Instead of repackaging the dream of transformational mining, politicians need to address priorities like water conservation, health and education.
The Bunder project is a warning of the gap between mineral prospects and on-ground actualities. Bundelkhand needs committed efforts towards restoration and empowerment, not exploitative projects. The region's future must be built on sustainability, not political expediency.
Unresolved Questions About the Mining
The unfulfilled promise of Bunder raises several unresolved questions as well. Who will bear the clean-up costs for abandoned mining infrastructure and land? How will local communities and livelihoods be protected if mines shut down abruptly? Are more transparent and equitable profit-sharing mechanisms needed if mining restarts?
Addressing these will be crucial for any sustainable vision. Lessons must be learned from the broken commitments and damaged environment left behind after Rio Tinto's exit. Local participation in decision-making and informed community consent must be prioritized for a more just and viable pathway.
A Difficult Road Ahead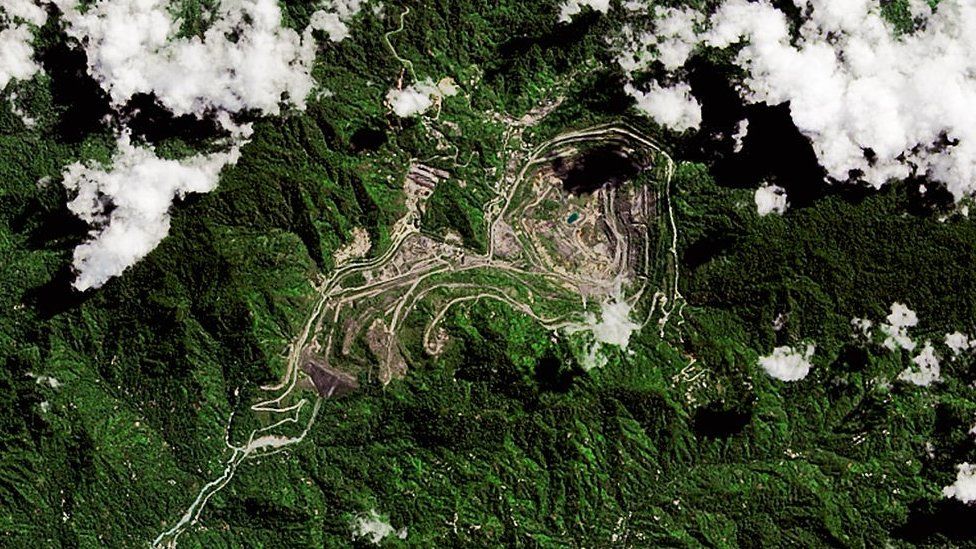 Diamond mining may yet sparkle in Bundelkhand someday. But first, its people need support towards lasting solutions beyond the cycle of hype, hope and disappointment. The road to Bunder remains difficult, but vision, transparency and community-focused governance can yet pave a better path. With pragmatism and care for both people and environment, the true wealth beneath Bundelkhand's soil can be unlocked for a brighter future.