India has become the most favourable place for the financial elites to spend their big bucks. The country's ultra-rich are spending big on luxury cars, members' clubs, and other glitzy accessories.
The South Asian country's ultra-rich population is booming in both major cities and more industrial locales, Bloomberg reported on Monday.
In fact, India is the fastest-growing country for people worth $100 million or more. The well-heeled are not being shy about spending their fortunes, either.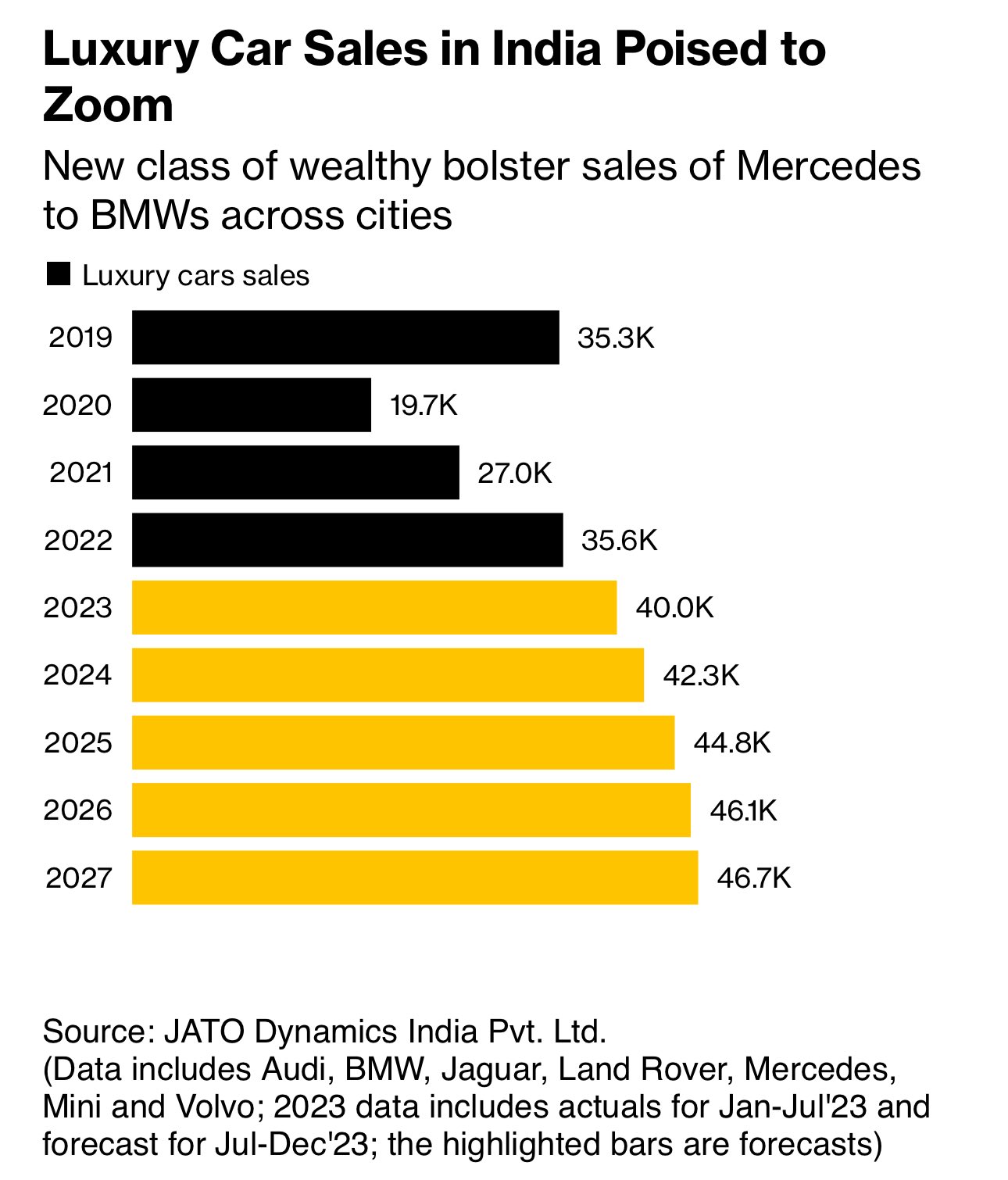 How has India achieved this feat?
"Luxury is no longer limited to a niche set of the super wealthy," Vijay KG, who founded the Indian online retailer Luxepolis, told Bloomberg. "Everyone wants a piece."
The Indian economy which has been surging for the past 3-4 financial years has a major part in this. The bigger the economy grows the better it is for the businessmen to expand their businesses and grow more.
Ever since the re-election of Modi Government, the nation has become more business and investment friendly. Initiatives like 'Make in India' have vastly increased the number of start-ups across the country.
Major investments from huge giants have flourished the economy and also helped to increase the employment. This in-turn has resulted in easy business and more profits.
Social media and business-friendly environment have helped more Indians to take strides and open their own businesses. According to a research India is now leading the world in terms of start-ups and investments laid in the country.
The rise of youth in the country has impacted the mentality. In fact, the asian sub-continent has the highest number of youth who are 18 and above. Certain set of teenagers are already building their enterprises and certain others are already looking to expand their built companies.
The mindset of 'if he can i can too' is working positively for India, as the creative ideas and hard-working schedules are resulting in maximised profits.
The huge increase in lifestyle has seen a significant rise in sales of such luxury products. Even though, most of these are authentically bought on Early Monthly Instalments (EMIs) system but it speaks volumes about Indians choosing higher lifestyle. As a matter of fact, India has the most number of iPhones, even surpassing China, where it's priced at a much lesser amount.
Luxury brands like Gucci, Dior, Armani, and many more have entered Indian markets knowing the scope India possesses. The latest Ambani built stupendously luxury mall is the prime example of Luxury settling in Mumbai particularly and in the country generally.
Jio World Plaza | Instagram/Jio World Plaza
More about India's "centi-millionaires"
In the early 1990s the centi-millionaire mark was given to individuals having net-worth of more than $30 Million, eventually the benchmark raised to a whopping $100 Million mark.
The origin of their money can be classified into 4 types; be bequeathed wealth, baby boomers selling their 'small-midsized' companies, huge stock exchange players and the CEO of Multinational Companies (MNCs) alongside highly successful tech companies.
The number of centi-millionaires has increased rapidly over the last 2 decades. Most of these centi-billionaires reside in Mumbai. As a matter of fact Mumbai has just as many centi-millionaires as Monaco and Singapore.

Alibaug also referred to as 'Mumbai's Hamptons' has seen an influx sales of ultra-luxurious properties. The very place is 'vacation-home' to Mumbai's big money players.
Mumbai is seeing higher demand for private members clubs: The founder of one such business, Quorum Club, said that membership has increased 10-fold since pre-pandemic years, to about 2,500 to 3,000 people at locations in both Mumbai and Delhi.
What about the 'money inequality' in India?
Even after completing this stellar feat a lot of ruckus has been about India's disparity among growing millionaires and growing poverty.
The poverty in the biggest democracy has been at an all time low. Only 3% of the total population is below extreme poverty line and 15-17% are below the general poverty line. The rural areas witnessed the fastest decline in poverty, from 32.59% to 19.28%.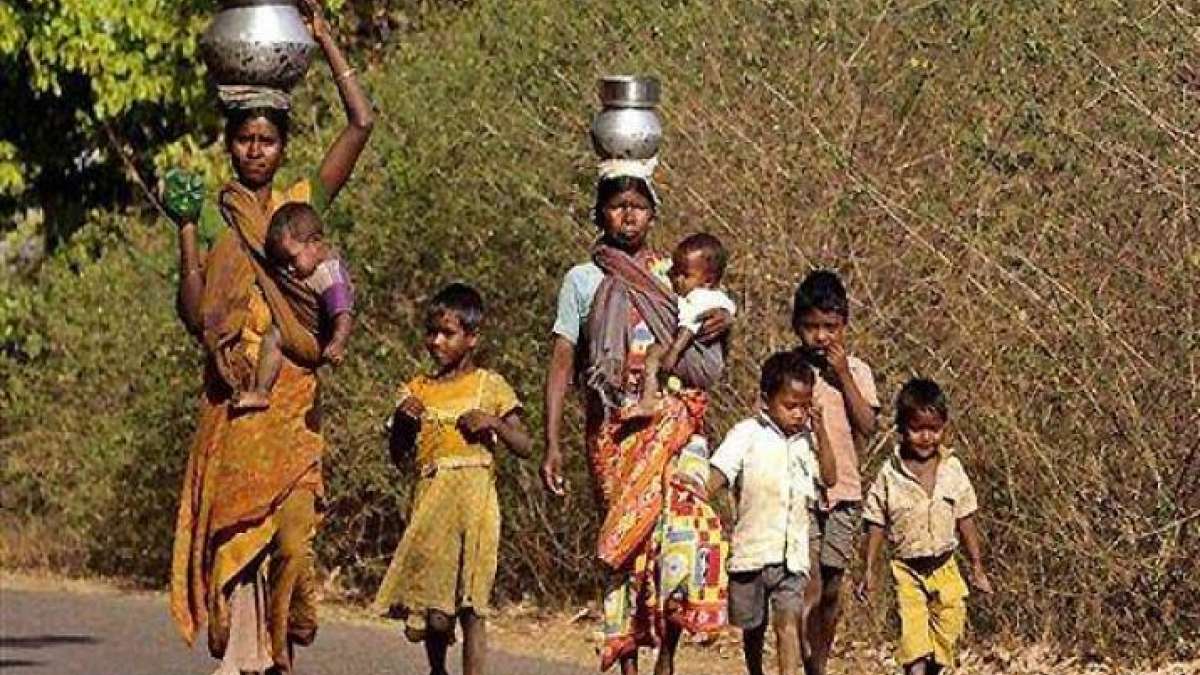 Initiatives like; Integrated Rural Development Programme (IRDP), Pradhan Mantri Gramin Awaas Yojana (PMGAY), and Indira Gandhi National Old Age Pension Scheme (NOAPS) are among the major policies which run to alleviate poverty from the country.
Conclusion
Achievements like these is what will make the country richer in terms of GDP, economy and the per capita income segments.
Many experts have predicted the coming decades will be dominated by India. In order to achieve dominance then, we need to procure success now.
Indian economy has been on the up since consecutive years now. This year's prediction is the economy will grow by 6-7%, higher than any of her competitors.
Will India become the beacon of success it was or will recession hit us harder than we know?